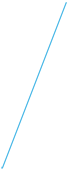 Sumantra Sen is the founder and Managing Director of Transnational Business Solutions, a Strategic Advisory and Operations Consulting Firm based in New York City. In his twenty nine years of professional experience, Sumantra has served and advised a range of industries, including engineering, packaged goods, financial service,  pet products , healthcare  and  wellness industry. Sumantra maintains a successful track record in startup management, International Business Development, process re-engineering and off shoring strategy in diverse industries.
Prior to his current role in Transnational, Sumantra has worked with Fortune 100 companies and entrepreneurial startup ventures in countries like India, Germany, UK and USA. From his senior leadership positions in Mobil Oil, Cummins Power, BTR and Lazard, he is considered an expert in start-up management, retail and distribution of packaged goods, international M&A initiatives and capability sourcing. As a former CEO, he has a successful track record in operational innovations, marketing, team building and mentoring.
Sumantra is very active in the professional/business community. He is also a regular speaker in various international business schools, such as Lagos Business School in Nigeria, Faculty of Management Studies (F.M.S.), Delhi University, and Department of Business Management-Calcutta University, Kolkata. He spends time with the academic communities abroad.
A national scholar from India, Sumantra holds a bachelor degree in Engineering from Jadavapur University, Calcutta, India, and a MBA from the University of Delhi, India. He is also a recipient of several prestigious awards both as a corporate leader and an entrepreneur.
Send Sumantra a secure message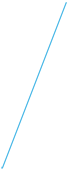 Dr. Charles N Aswad is the principal consultant for Transnational Business Solutions' Healthcare Practice Area since 2011.
Dr. Aswad is the Emeritus Executive Vice President and CEO of the Medical Society of the State of New York (MSSNY). He served as President of the MSSNY, Speaker of the American Academy of Family Physicians; Chairman of the American Medical Association's Task Force on the Medical Workforce and was a member of the American Medical Association's Council on Long Range Planning and Development. In addition, Dr. Aswad served as a member of the AMA's Health Policy Agenda for the American People and was and AMA New York Delegate.
Dr. Aswad was appointed, by the New York State Commissioner of Health, to the Council of Graduate Medical Education (GME) where he was Chairman of the Subcommittee of Minority Participation in GME. He was appointed to serve on the Commission for a Healthy New York and the New York State Tobacco Control Partnership.
Dr. Aswad has been a consultant and advisor in both medical and dental fields, as well as to major corporations. He developed the Smoking Cessation Program for MSSNY, which included training programs for Physicians and patients. He was consultant to major pharmaceutical companies in the areas of: clinical trials, communication to professions in the areas of AIDS, Hepatitis C, Influenza, Diabetes, Cancer, Childhood and Adult Obesity, physician involvement in anti-terrorism efforts, and developed a program for treatment of Biological Warfare Agents, post 9/11. He collaborated with multiple health agencies in State and Federal government, as well as NGOs, including The American Heart Association, The American Cancer Society, The Lung Association, and others in developing communication programs.
Dr. Aswad served as Chairman of the Editorial Board of a major continuing medical education and communication company. He has personally worked with both the heads of FDA and the US Surgeon General's Office and the predecessors.
Dr. Aswad served as Medical Director of the New York State professional Standards Review Organization. He has provided nominations to the US Pharmacopeia. He is a charter founder and Director of the Medical Liability Mutual Insurance Company, the largest physician owned company in the US. Dr. Aswad was Chairman of the New York State Continuing Medical Education affiliate of the American Council on CME, which certified most CME programs in NYS. As CEO of the MSSNY, Dr. Aswad supervised all its communication efforts, including its "News of NY" newspaper all fax and email communications and educational programs.
Dr. Aswad is a graduate of the State University of New York at Binghamton-Harpur College and New York Medical College. He is a Charter Fellow of both the American Academy of Family Physicians and the American College of Emergency Physicians.
Dr. Aswad is the recipient of numerous honors including Distinguished Alumnus Honors from both State University of New York and New York Medical College.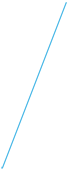 Dr. Couch has over 30 years of accomplishments in healthcare delivery and management with an emphasis on evaluating, developing and implementing health IT systems to improve the demonstrable quality, safety and value of health care delivery. His work in value based purchasing, and what is now called accountable care, dates to the 1980s.
His most notable accomplishments have been in the use of Advanced Clinical Analytic, Care Management and Population Health Management Systems. For example, he led an unprecedented controlled clinical trial at a major medical center which demonstrated the 700% ROI of an advanced clinical decision support and care management system.  Aetna purchased the company that had developed this system for $400 million three months after a leading academic journal published this study.   The Director of the White House Office of the Management and the Budget (OMB) lauded this study in the July 21, 2009 online edition of the "Washington Post" as an example of how the healthcare reforms being pushed by the Obama Administration could save both lives and money
Dr. Couch has also worked extensively the past seven years in evaluating and positioning leading edge cloud-based electronic health information systems, clinical and population health analytics products for use by top healthcare providers and payers.  He helped to introduce, to present, and to position a leading edge technology company to Humana, which now serves as the core analytics engine for optimizing the quality of care delivered to 12 million Humana members.
Dr. Couch has served as the Chief Medical Quality Officer of a leading academic health system and university hospital and two "Big 5" Health Insurance Companies.  He has also served as the Director in Charge of Disease Management Consulting at a "Big 4" Professional Services firm and as Chief Medical Officer (CMO), VP of Strategy and Leader of Health IT for the American Division of the world's largest reinsurance company. In all of those roles, he was intimately involved in researching, identifying and overseeing the implementation of best evidence based medical practices both in the U.S. and Abroad.
Working with KPMG, recently, he assisted  NYC Performing Provider Systems to put together their proposals to the NY State Dept. of Health to obtain funding for the next five years to transform the delivery of care in NY.  This is part of the $8 billion New York Delivery System Reform Incentive Payment (DSRIP) Program.
Dr. Couch was the first to publish on value based purchasing (VBP) in 1987. As its Chief Medical Officer, he led the VBP efforts of the American Division of the world's largest reinsurance company in becoming a Charter Member of the Leapfrog Group.  He also served as a charter member of the Health Policy Council of the National Business Group on Health, promoting VBP to its Fortune 500 company membership.
In 1992, Dr. Couch, the first physician in the country trained at Motorola University in Six Sigma Process Improvement methodologies.  His team uncovered $55 million in waste due to preventable defects identified in Travelers' (then) 487 step health claims payment process.
From 1992 through 1994, Dr. Couch was also the only physician Senior Examiner for the Malcolm Baldrige National Quality Award.  During that time, he worked with the Director to help develop Healthcare Criteria for the Award. He did similar work for New York and Connecticut with their State Healthcare Quality Awards.
Dr. Couch has advised two National Directors of Health Information Technology (ONC), senior staff at  the Institute of Medicine's (IOM) Committee on Health IT and Patient Safety, lead officials at the Agency for Healthcare Research and Quality (AHRQ) and the Executive Director of Health Innovations for the Bipartisan Policy Center (BPC) on how to use Health IT to improve the quality, safety and efficiency of care, while minimizing the risks of medicolegal liability (the "Quadruple Aim").  In October, 2013, "Health Data Management" featured his work in this area.  In 2013, he also got published an "Editors Correspondence" in "JAMA Internal Medicine" on how to accomplish this "Quadruple Aim".  His most recent book on "Achieving the Quadruple Aim in a Technology-Driven Transformed Health System:  Better Care, Improved Health, Lower Costs and Decreased Medical Liabilty" was published in 2014.
He has taught health policy, healthcare quality, patient safety, medical risk management and computer assisted clinical decision making at Penn's School of Medicine and Wharton Schools, Johns Hopkins,Cornell, NYU, Harvard, Yale and Oxford Universities (Wolfson and Green Templeton Colleges). He conducted funded methodological research at the Leonard Davis Institute for Health Economics and National Healthcare Management Center at Penn. Since 2010, Penn has awarded each year at Commencement the James B. Couch, M'81 Prize to the Senior Medical Student who has made the greatest academic, professional and scholarly research contributions in the joint fields of Medicine and Business.
Dr. Couch's education includes a BA from the Social and Behavioral Sciences Honors Program at the Ohio State University; a JD (Doctor of Jurisprudence) from the Indiana University Maurer School of Law; and an MD from the University of Pennsylvania Perelman School of Medicine.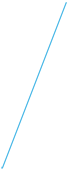 Mr. Blair has managed field operations for network development and contracts negotiation projects for the Creative Group providers of Smart Solutions for Healthcare Management, for over the past 17 years. These assignments have included developing state-specific PPOs; national specialty networks and HMO network start-ups; Medicare Advantage Plans nationwide and network expansions across all product lines. As a consultant, Mr. Blair has served as interim VP, Network Development for Empire Blue Cross Blue Shield and directed strategy and the entire staff.
Mr. Blair provides consultative services in managed care including interim management, network contracting, strategy and venture development and implementation, acquisition analysis and negotiations, HMO and PPO development and provider and payer contract negotiations.
Previous positions include Executive Director, Sanus Health Plan of Greater New York and New Jersey; Vice President, Metropolitan Life Insurance Company; President, MetLife Healthcare Network of New York/New Jersey; First Assistant New York State Deputy Attorney General of Medicaid Fraud.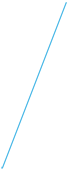 30+ years' international experience including 23 years C level, in US, India and the Middle-east;
6 start-up/restructuring /turnaround situations
Hands on experience in Banking, Financial Services, Healthcare and Information Technology,
Managed private equity investments, generating exemplary returns using multiple exit strategies of cross border M&A, restructures, spin-offs, divestments or IPOs
Experience runs across Fortune 500, family owned groups, absolute start-ups;
Expertise focused on business strategies, divestments, acquisitions and value creation
After 12 initial years as a Credit analyst with American Express bank and India's largest Banking conglomerate, Manab was selected by India's premier Media group, to head their finance function and spearhead diversification. Setting up a diversified Financial Services organization from ground-up he ran it as President, leading to the formation of a retail Bank, public listing and being rated as one of India's most respected organizations.
Next he implemented a diversification exercise for India's largest domestic pharmaceutical group into financial services, healthcare delivery and a health insurance joint venture. As CEO he completed an acquisition and took the company public within a space of 4 years from setting up.
Manab then moved to Bahrain where he set-up the Corporate Finance function of a leading Investment Bank. He managed a private equity fund with exemplary returns, led several cross-border mergers and acquisition transactions with focus on information technology.
Moving to the USA in 2000, Manab took up the role of President, Chief Strategy Officer, and Global head financial services solutions for a global, IT services company. The company's valuation increased 17 fold in 4 years.
Since 2006 Manab has invested in, coached and helped restructure a Business Process Management company, now on a profitable path from near bankruptcy.
He is also the President of the Board of Trustees of the Integral Yoga Institute, Princeton, a 501C (3) not for profit organization, for the last 3 years on a voluntary basis. He is a mentor for operational management, instrumental in restoring financial stability and growth.
Manab graduated from the University of Calcutta India with a degree in Finance. He has completed several programs at the Indian Institute of Management, Ahmedabad, Rutgers Business School and is also an Associate of the Indian Institute of Bankers.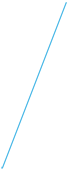 Tim Kirsch is a Consulting Partner of Transnational Business Solutions. He has a track record of achievement in delivering sales and profitability results in highly-competitive markets and product lines. He is skilled in planning and executing sales strategies encompassing channel management, distribution, merchandising and direct sales programs.
Tim is a seasoned business manager with extensive experience and accomplishments in recruiting the right people for an organization, developing their performance through coaching and mentoring and driving a business forward.
He has senior level experience in distribution, purchasing, technology solutions, and business process improvement. He is highly successful in negotiating and establishing strategic relationships focused on delivering lower cost of goods and services and higher profitability. Most recently Tim was instrumental in the setup and move of a technology company into a new state of the art Data Center in Upstate New York.
Additionally Tim managed the process of changing the culture of the company's he has worked with to concentration on improving internal processes to continually improve the outcome of their deliverables. He has developed and managed several company-wide continuous process improvement initiatives that streamlined internal operations resulting in the achievement of greater overall company successes.
He is a graduate of Siena College in Loudonville N.Y. where he earned a Bachelor of Science Degree in Marketing and Management. As a lifelong resident of the Capital Region of New York Tim has developed several of his own businesses as well as participated as senior level management in the success of other regional business enterprises.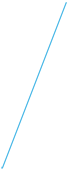 Janet Horton has worked in HIM since 1972. She began in a clerical position and transitioned to coding in 1989.
She has been both an inpatient and outpatient coder in a Medical Facility for 10 years. In addition, she has 20+ years experience managing and opening physician's offices, setting up billing, coding and hiring staff.
She returned to the hospital setting in 2000 as Coding Manager and then Director of HIM in 2005 for Major Trauma Facility with over 400 beds, leading, transcription, release of information, clerical and coding areas. She has initiated the instillation of Electronic record and a Clinical Documentation Program and worked closely with the Revenue Cycle Team.
In 2009 she moved to remote work in the field as an I9-I10 Coder and Auditor, along with training for Physicians and Coders in ICD 10.
She holds her CCS and is an ICD10CM/PCS Trainer and Ambassador through AHIMA.
She continues to work toward her RHIT.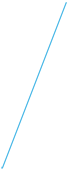 Arjun Malakar has been the Creative Director of Transnational Business Solutions since 2009.
Arjun is an architect by training, and he has a wide experience in multiple creative disciplines such as Architecture, 3D Animation, Graphic Design, to name a few. Prior to joining Transnational Business Solutions, Arjun has worked as a designer in various media and publishing houses in New York City, which culminated with a stint at creative department of Forbes.
His areas of expertise include high-end 3D modeling, texturing, lighting and animation for ad films, broadcast graphics, construction industry, industrial design, etc.
Arjun brings his entire knowledge and expertise into Transnational's consulting and delivery platform.
He is directly responsible for handling all publishing, web design and new media related projects for Transnational. He also handles, successfully, all construction/architecture related delivery projects for Transnational, which are mostly based in and around New York City. The scope of work includes handling of construction documents, BIM, preparation of presentation drawings and support material for client presentations, 3D Visualization of high-end quality and estimation services.
Arjun has attended the very well-known 3D animation and special effects program at Vancouver Film School in Vancouver, Canada.
He is presently based in New Delhi, India, and he is a Life Member of The Council of Architecture, India.