RECENT NEWS
---
Home Healthcare Industry Finds Interoperability Cure for Care Management Solutions!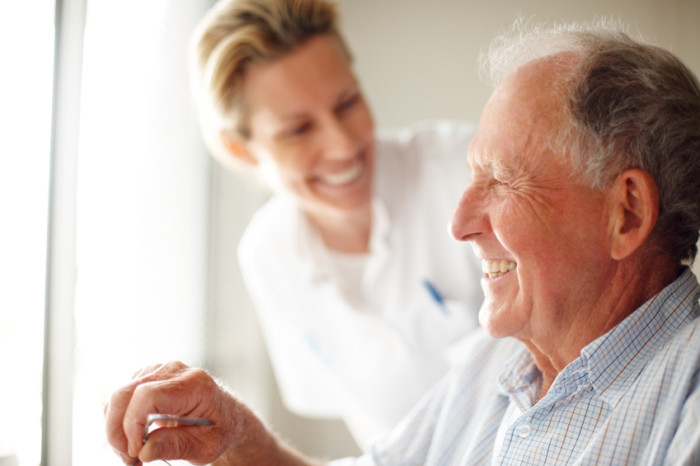 PRESS RELEASE

New York, NY March 2, 2015 – Transnational Business Solutions, LLC which is a strategic advisory and operations consulting firm and through its "TBS Consortium" of solutions is now able  to provide customized Care Management Solutions for the Home Healthcare Industry.

These solutions have already assisted many of the top Home Healthcare providers in the nation in addressing the technology needs associated with the increased focus on home healthcare driven by the healthcare reforms now taking place.

 
Utilizing proprietary Business Process Management (BPM) products and services, TBS is able to provide Business Process Management technology solutions which are adaptable plug and play applications that meet the specific needs of the Home Healthcare Industry for organizations of all sizes.
Our Care Management Solution creates a system to allow home healthcare organization to more effectively collaborate with all players involved in the care relationships. Successful collaboration for growing accountable care organizations requires interoperability among all care givers in an ACO: hospitals, physician practices, ambulatory care organizations, home healthcare agencies, behavioral health agencies, continuing care, educators, researchers and patients. By eliminating the issue of interoperability we create a Master Patient Index which provides a common identifier for each patient. This allows the availability of patient information to then be accessed at each provider's location. Consequently each patient's information is then in one integrated patient portal, thus establishing an interoperable Health Information Exchange (HIE).
Additionally our system allows Home Healthcare Organizations to automatically track and monitor various activities previously done manually. Through a simple intuitive dashboard interface information and customized reports are now available immediately thus providing real time information and improving the potential of reaching the ultimate goals of better overall healthcare results for their patients.
Care Management Solutions to fit the needs of Home Healthcare Organizations of any size or stature:
1) The TBS Customized Care Management Solution involves two steps. In the first step, our team will work with your team and map your processes in a 'Discovery' phase, and secondly will then configure these processes on an Enterprise class Business Process Management product which is provided on a rapid application development and deployment platform to deliver a custom built application tailored to your requirements.
An Enterprise class fully integrated BPMS that gives you the ability to:
Define Process
Automate Transactions
Integrate Systems
Monitor Health of Processes
Portal-based Approach
Optimize Processes
Mobile App
2) A plug and play SaaS platform that comes with most of the components for Care Management already built and ready-to-use. These solutions can be used from your desktop or from your mobile devices. The dashboard is one place where initiates to various processes, streams of transactions and reports links are provided in one place.
A single place to access transactions in various IT applications
A social interface for collaborating with colleagues around these transactions
An interface to start conversations with a selected group of users
Ability to search and create operational lists and share them with other users
Both of these solutions will directly address the specific needs of organizations in the Home Healthcare Industry while also providing both Business Process Management (BPM) tools along with Business Process Improvement (BPI) capabilities. Additionally these solutions have the ability communicate electronically with external healthcare organizations thus eliminating the interoperability issue which is needed to best address the demands of the changes taking place in healthcare.
About Transnational Business Solutions, LLC –
Transnational Business Solutions is a Senior Advisory and Operational Consulting firm offering innovative and disruptive solutions for business excellence. With offices in Manhattan, Albany and New Delhi, their focus is on process improvement, revenue cycle enhancement, clinical trial management, medical service line development, and corporate relationship management. The management team for TBS has deep domain experience in working with healthcare organizations across the United States for over a decade. Our capability sourcing service in the healthcare domain specifically focuses on US healthcare services covering the entire spectrum of the payer as well as the provider service.
The "TBS Consortium" is a unique and highly customized business methodology that TBS has created, along with its selected solutions delivery partners, that enables them to fulfill their client's exact requirements.  The members of the "TBS Consortium" are a group of solutions providers that have been fully vetted and are under contract with TBS for consultation and promotion of their services.